Stress on vowels
One big difference between Spanish and English is how they deal with stressed and unstressed vowels. Stress is the amount of emphasis that a given syllable gets. In English and Spanish (but not all languages!), stress is assigned to syllables within a given word. Stress is what distinguishes a blackbird (BLACK bird) from a black bird (black BIRD), or pato (PAH-to) from pató (pah-TO).
If we try to measure stress, it turns out there are a bunch of things to measure! Look at your spectrograms below of and .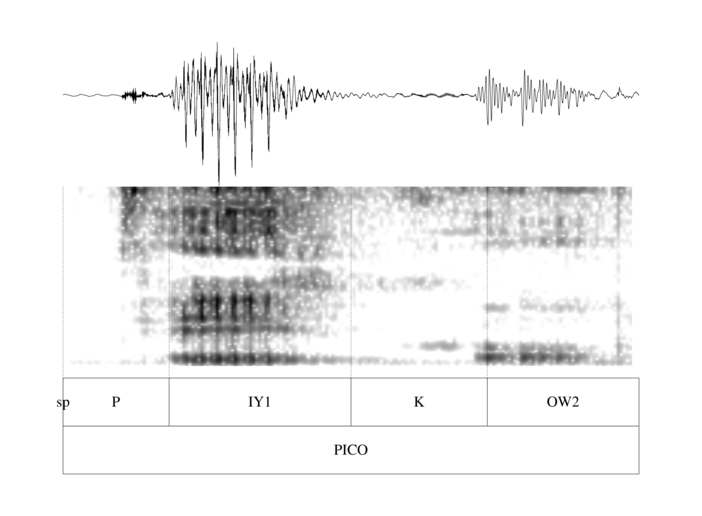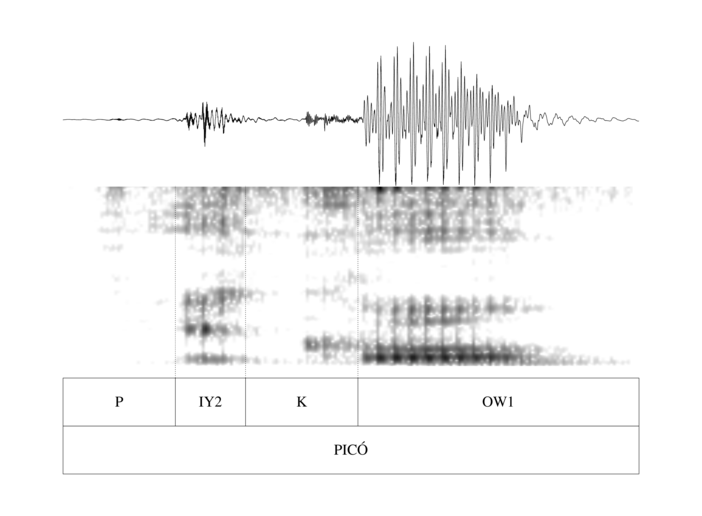 Stressed syllables are longer and louder than unstressed syllables in both languages. But English does something Spanish doesn't.