Teaching computers to find speech sounds
Our system records your voice and uses several different tools to get information from it. For some of the courses, we look at how vowels are pronounced by measuring their formant values. For others, we measure the pitch.
To do all of these things, we need to find where in the recording each individual sound is, which we do using a tool called a forced aligner. There are several available, but the one our system uses is the Penn Forced Aligner, created by the Linguistics Department at the University of Pennsylvania. Forced aligners take recordings of speech and a written transcript of the recording, and mark out where each word and each sound in the word occurs in the recording, like this (click on the images to hear your audio):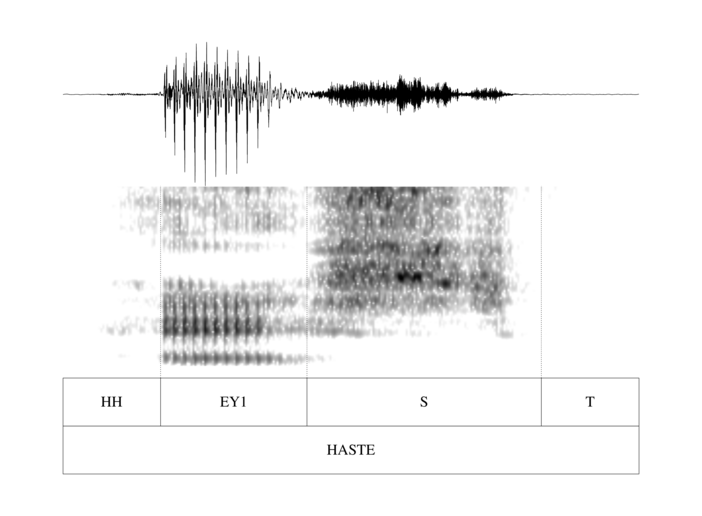 Finding individual sounds and words is something your brain does all the time, without you putting effort into it. In fact, once you know a language, you can't decide to listen but not understand speech in that language! But for a computer, this is a surprisingly hard task that has taken many years of research.